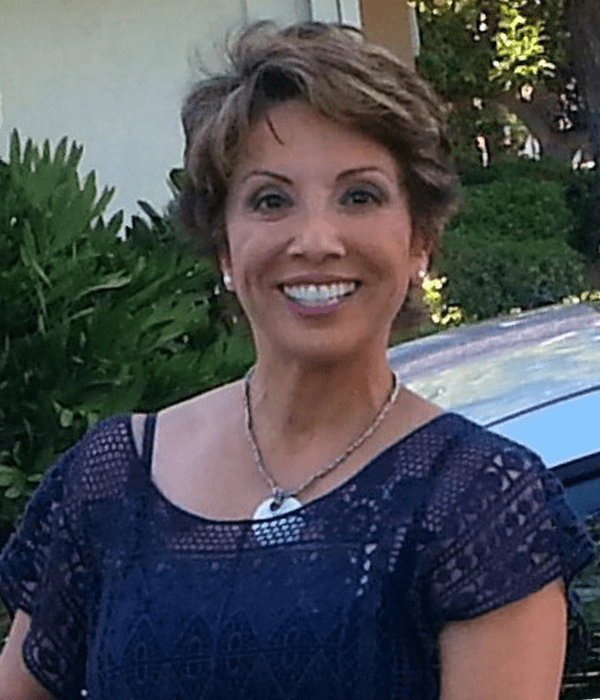 Dr. Bernadine Cruz
When Dr. Bernadine Cruz started at Laguna Hills Animal Hospital, she said that she would only be here "for 5 years, no more".  That was back in 1986.  "What can I say…I am bad at math and fell in love with the place!"  Dr. Bernadine is our emeritus associate.  She trying to retire but she just can't leave all the clients and pet that have become friends.  
Dr. Cruz has had some amazing experiences as a veterinarian-from being a trail veterinarian for the Iditarod and Yukon Quest sled dog races and several other races in the lower 48.  She has served as a multi-media veterinary medicine consultant for numerous veterinary pharmaceutical and pet care companies.  She acted as one of the hosts for Pet Care TV and could be seen in veterinary reception rooms throughout the United States.  She loves to educate clients and she did this in our exam rooms as well as on local to national radio and television shows.  You might have seen her on the Today Show, the Early Show or the Doctors.  She was a frequent lecturer throughout the United States and spoke internationally on practice management.  
As Dr. Bernadine attempts to retire, she is pursuing her passion for travel and challenge.  Her travel bucket list is long, much to the chagrin of her cats, Zimzala and Quidi Vidi.  Starting her own luggage company, Conmigo.com has been occupying her hours away from the office.  She began this venture because she wants everyone to have a first-class experience and to be able to focus on making memories rather than their gear.