What is Cold Laser Therapy?
Cold laser therapy consists of low-intensity lasers or light-emitting diodes (LEDs) that help stimulate and enhance cell function, alleviate pain, and improve healing. A handful of conditions have been shown to improve with cold laser therapy including muscle spasms, muscle, and joint pain.
The majority of patients exhibit greater comfort and mobility within 12 to 24 hours after their first laser treatment. However, for most conditions, we recommend a multi-visit treatment plan. Treatments vary in length depending on your pet's condition, but most sites require only 2 to 8 minutes.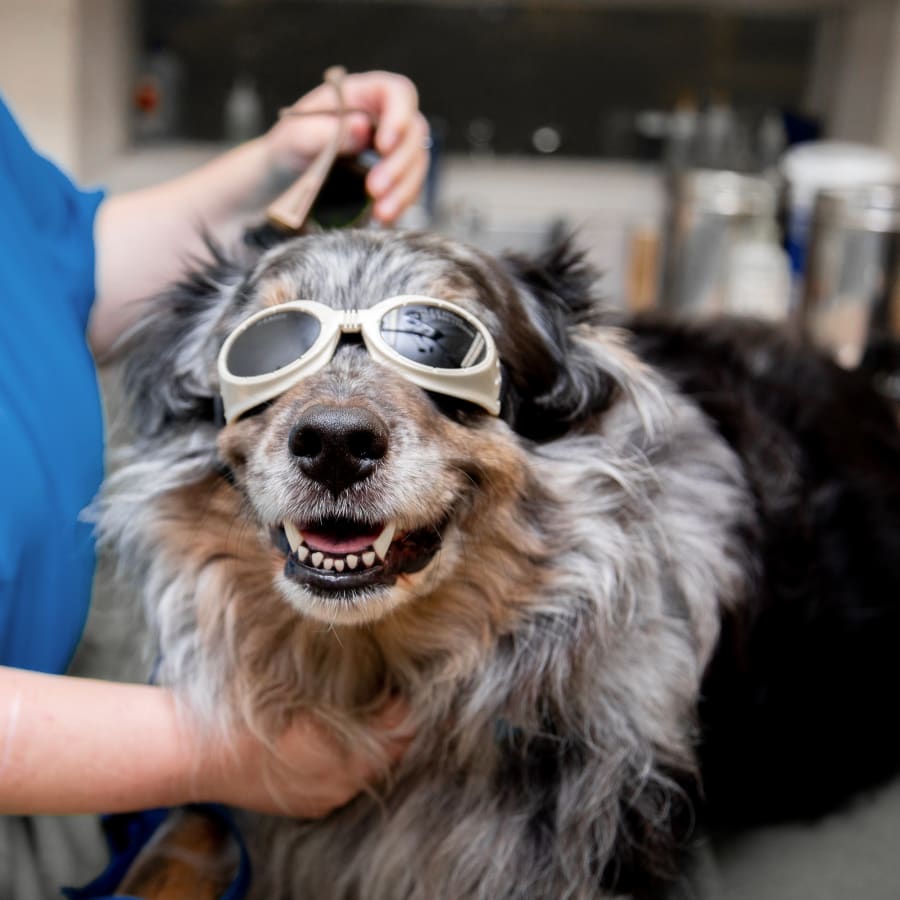 The Uses of Laser Therapy
Laser therapy motivates cell regeneration and increases circulation, which could benefit these procedures and conditions:
Inflammation
Wounds
Strains & Sprains
Bone Fractures
Degenerative Joint Disease
Lick Granuloma
Osteoarthritis
Inflammatory Bowel Disease
Dental Procedures
Post-Surgical Recovery
Cold Laser Therapy Benefits
Increases blood perfusion
Reduces edema (swelling)
Increases wound healing
Reduces inflammation and associated pain
Enhances neovascularization
Encourages bone healing 
Accelerates mitochondrial cell metabolism