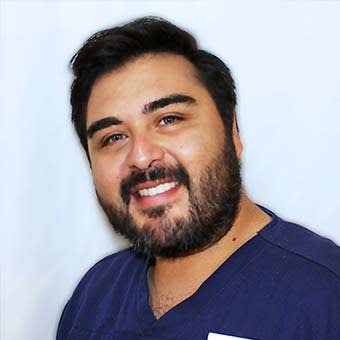 Octavio joined our team at Laguna Hills Animal Hospital in 2011. He also runs a mobile grooming service which he established in 2015. He enjoys educating clients on health and grooming issues making his roles as CCS and groomer ideal professional outlets.

In addition to the world of pets, Octavio has also studied photography, communications, culinary arts and music.  He is an avid baseball fan, with his loyalty sworn to the LA Dodgers. His bucket List includes visiting every baseball stadium in the USA.  He also loves world travel and photography.

Octavio is very much in touch with his ethnic heritage and preparing authentic Mexican dishes is one way that he demonstrates it. He is a fluent Spanish speaker and enjoys learning about other languages and cultures. Octavio grew up and lives in the city of Fullerton "in the center of everything". He has 3 furry babies, a senior old pit bull, and a middle aged cocker mix and Yorkie mix.