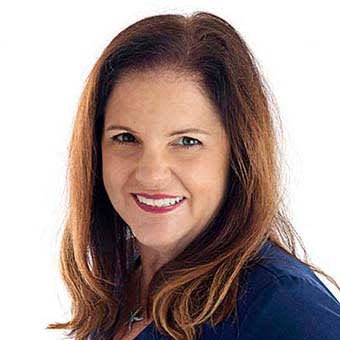 Born and raised in Southern California, Roberta's family was one of the original families in Mission Viejo. At Mission Viejo High School, she enrolled in a course that introduced her to the animal field with a focus on animal medicine.

After graduation, she continued to Orange Coast College where she received her AA Degree and Registered Veterinary Technician Degree in 1982. Roberta has worked at various South Orange County animal hospitals as a Registered Veterinary Technician and came Laguna Hills Animal Hospital in 2000.  She has been a valued member of our Customer Service team for over 17 years.

Roberta enjoys wildlife and nature.  You can find her at the beach, gardening, hiking and camping. Travel to Dana Point and you may spy her on her paddle board fishing, looking for whales and other marine life and removing flotsam and jetsam from our ocean. Roberta continues to enjoy living in the area with her husband, where they have raised their three sons.  They have shared their home with various rescued cats and a dog. Currently their one cat, Black Jack, can be found sporting tiny pirate costumes, business suit or dressed up for the holidays.